WORKING AT ADLER WERKZEUG
WANT TO MAKE A DIFFERENCE?
In our regional, medium-sized and family-run company, every single team member counts. Are you a real "doer", a smart head with busy hands and passionate about what you do? Then you are exactly right with us!
REGIONAL FAMILY BUSINESS – TRADITION – CRAFTSMANSHIP
We are a medium-sized, family-run company that has now been one of the leading specialists in the manufacture of forged forestry and gardening tools and high-quality wooden tool handles for 100 years. From our production site in Waghäusel, we serve numerous national and international customers.
MOVING FORWARD TOGETHER
Are you looking for a job where you can make a real difference? With us, you'll be up close and personal when high-quality axes, hatchets, hammers and garden hoes are made from wood, tool handles and steel.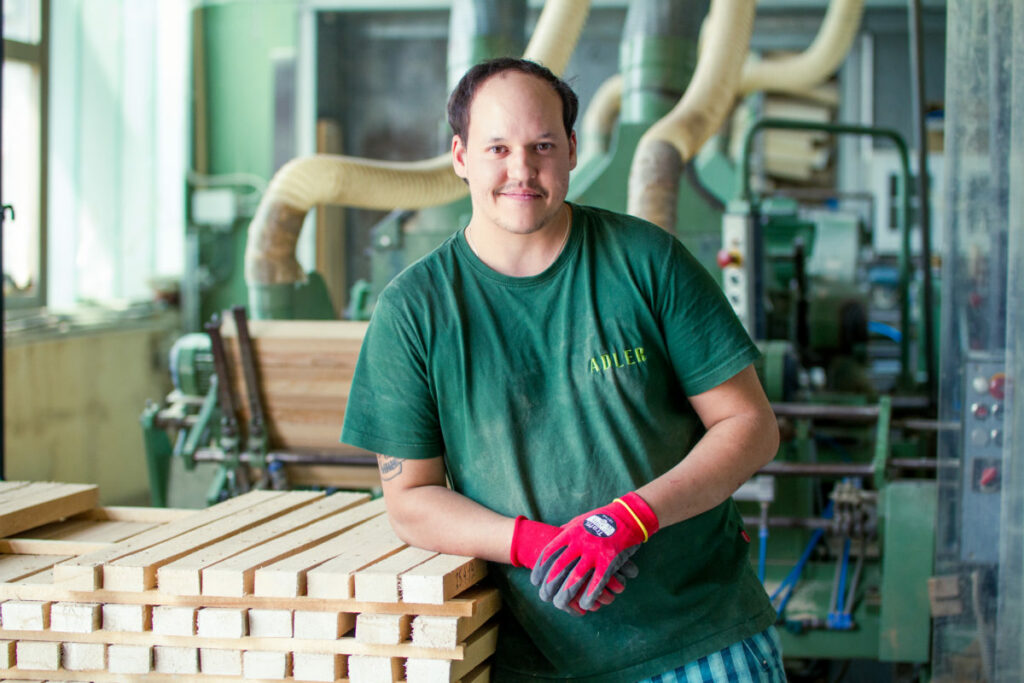 WOODWORKING – TOOL HANDLES MADE IN GERMANY
In our modern woodworking shop we produce finished tool handles from boards and wood blanks – up to 1.000.000 handles per year. We process selected original USA hickory wood and European ash wood. Precision, expertise and technical understanding are essential here – and the passion for wood as a raw material should not be lacking either.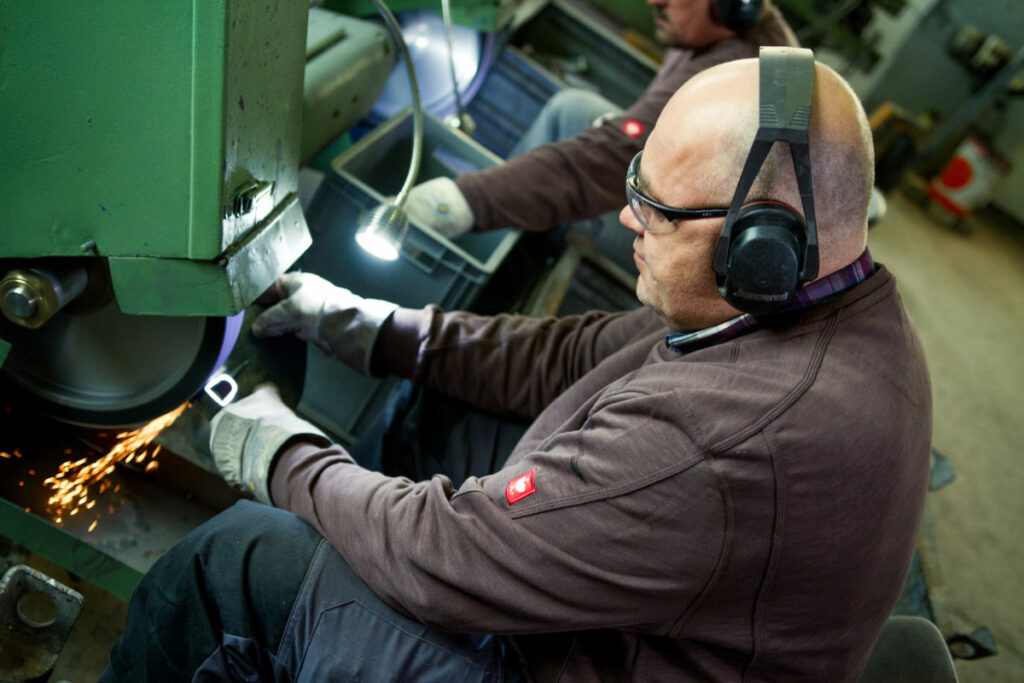 METALWORKING – SHARPENING & FORGING
Whether axe or hoe, every tool needs the right sharpening to be fully functional. Our tools are ground and polished with great skill and sensitivity. Numerous hoe models are created here under the forge hammer.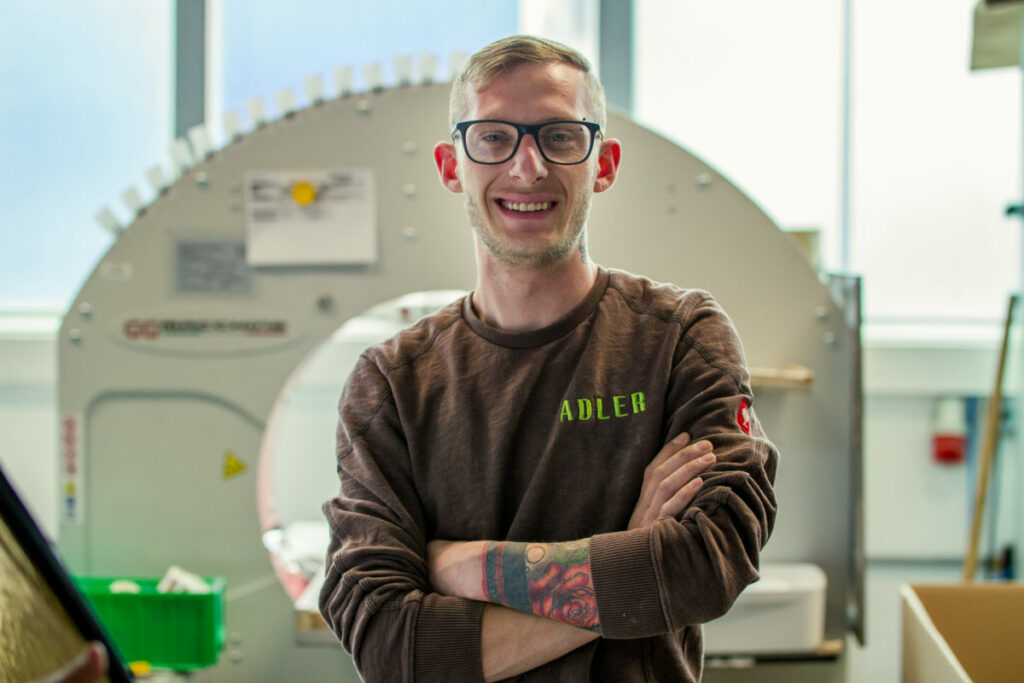 ASSEMBLY & FURTHER PROCESSING – AS DIVERSE AS OUR CUSTOMERS
Whether color, shape or design – we have a wide range of possibilities to turn an axe into "your" axe. With creative solutions and technical know-how, we produce tools for demanding customers.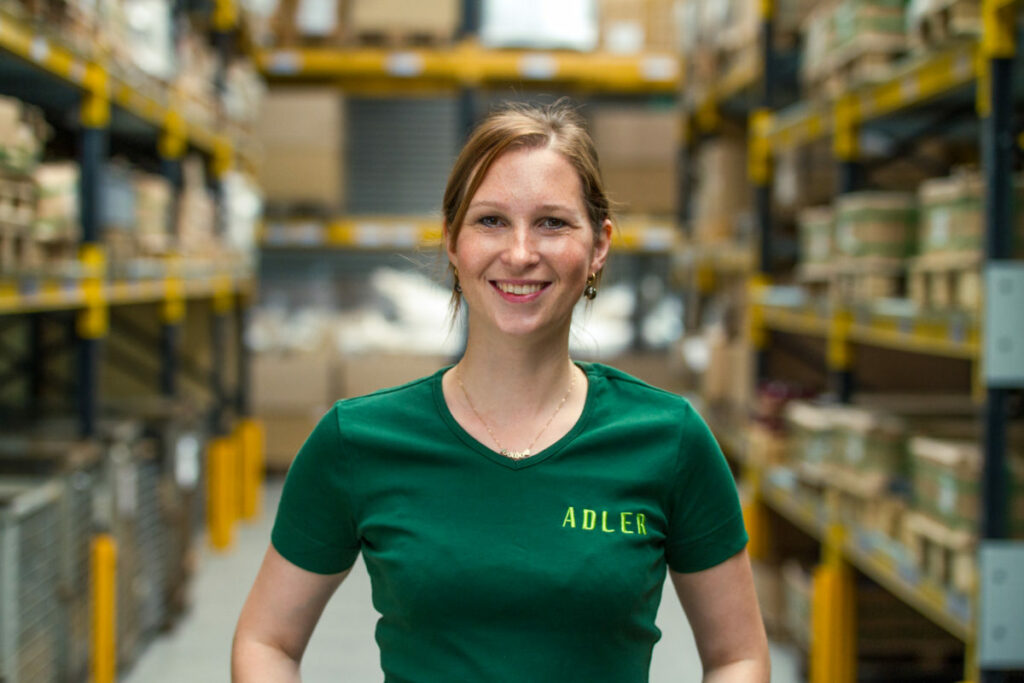 ADMINISTRATION – THIS IS WHERE ALL THE THREADS COME TOGETHER
We work hand in hand to move forward together. From office organization, to order processing, to production planning and marketing – versatile talents are needed who want to make a difference.
CURRENT VACANCIES
INTERNSHIP &
INITIATIVE APPLICATION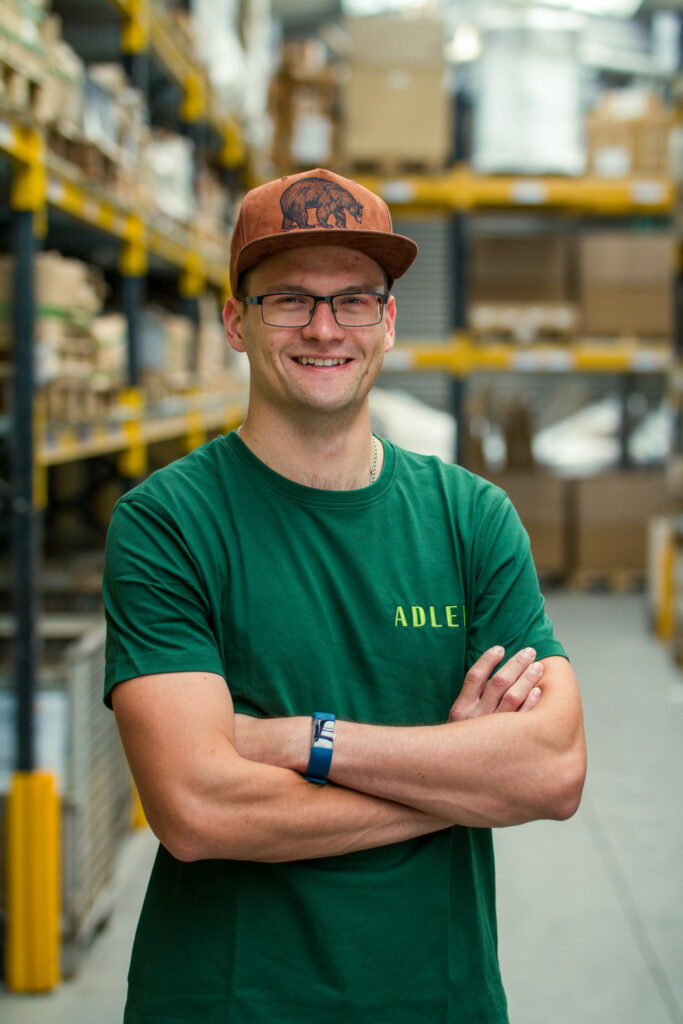 INTERNSHIP
Experience the modern production of traditional tools at first hand – internships & final theses at ADLER.
With us you make the difference!
INITIATIVE APPLICATION
No vacancies at the moment? However, we should not miss your application? Then send us your speculative application – we are looking forward to it!