WOOD BRIQUETTES FROM OUR OWN PRODUCTION
NEW AT ADLER TOOLS: WOOD BRIQUETTES
With the Adler wood briquettes we offer a regional product, which is produced from the chips and wood flour resulting from the production of our ash and hickory stems without binding agents and other additives at our plant in Waghäusel. We produce these high-pressure pressed cylindrical briquettes all year round and offer them to you in big bags or cartons at attractive prices. For the current conditions, please refer to the information below. A pickup at our location in Waghäusel-Wiesental, can then take place after clarification of availability and pickup date.
These hardwood briquettes can be used in all stoves that are approved by the stove manufacturer.

ADVANTAGES OF OUR WOOD BRIQUETTES
Excellent dosable cylindrical briquettes in different sizes
Low ash content
High calorific value (analysis attached)
Little smoke development
Long glowing time
Sustainable heating material
Regional product without long delivery routes of the wood briquettes
CURRENT OFFER
Delivery as long as in stock. The prices quoted include 7% VAT.
Price-relevant minimum weights in kg of the wood briquettes are listed. Due to production the actual weights are slightly higher.

Wood briquettes in big bags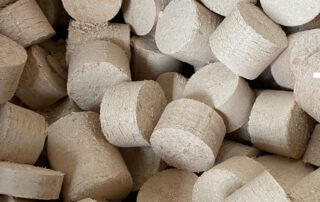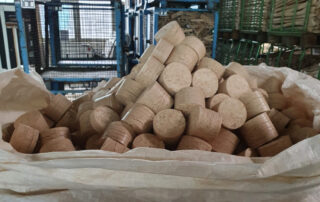 Filled in 500 kg big bags
Loading is done by us
Wood briquettes in cartons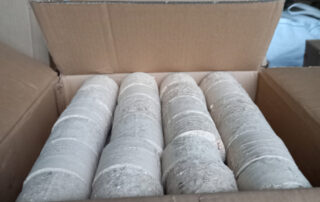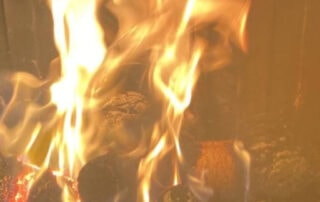 Use of used cartons when possible
Cartons with 16 kg, 10 kg and 8 kg content available
CURRENT PRICES
Current prices (for collection)
500 kg Big Bag: 165,- Euro (0,33 €/kg)
Carton sizes: 16 kg, 10 kg, 8 kg (0,40 €/kg)
Pick up only on appointment
Tue + Wed 16:00 h – 18:00 h
Fri 15:00 – 18:00 h
Sat 09:00 – 15:00 h
"Fill the trunk" – self-service
If you have suitable containers for transport and storage of wood briquettes, and want to flexibly determine the amount of purchase, take matters into your own hands, and reduce the use of packaging material with us.
Price per kg: 0,36 €
If we have aroused your interest, please call us and make an appointment. An appointment is still necessary at the moment for organizational reasons.
Times for self-service: Saturday: 09:00 h – 15:00 h Extension possible in case of high demand.
FREE TRAILER RENTAL FOR THE TRANSPORT OF A BIG BAG (500 KG)
When purchasing a big bag, you can use our trailer (up to 750 kg – payload) for transporting the wood briquettes free of charge. If you are interested, please contact us at the phone number given below.